Political stability, exceptional land quality, simple foreign investor practices, and year-round favorable climate for agriculture are just some of the reasons to consider financial diversification with Uruguayan farmland. The World Bank recently reported Uruguay's annual growth rate from 2006 to 2014 to be 5.2%, highlighting its strong economic performance and ability to withstand external market fluctuations. Extreme poverty was reduced to 0.3% and unemployment dropped to a historic low for Uruguay of only 6.6% during that same time period.
Uruguay's agricultural market is one of the strongest in the world due to their predictable, year-round rainfall, geographic location above the world's largest aquifer, two crops per year growing cycles, developed land rental market, and limited government intervention in the market. Nowhere else in the world is the agricultural market more transparent than in Uruguay, made possible by the fact that the entire country's soil productivity is mapped, verifiable, and given a qualitative value based on their unique rating system, the CONEAT Index. Foreign and local investors have the same property ownership rights and there are currently no limitations on land ownership for foreign investors. Uruguay does not practice any currency exchange controls or forced conversion and while the official currency of Uruguay is the Uruguayan peso, it is common to use USD and/or Euros to purchase farmland. There are also no restrictions or taxes when transferring money into or out of the country. It is because of these extremely attractive qualities that many investors are flocking to Uruguayan farmland as an investment alternative.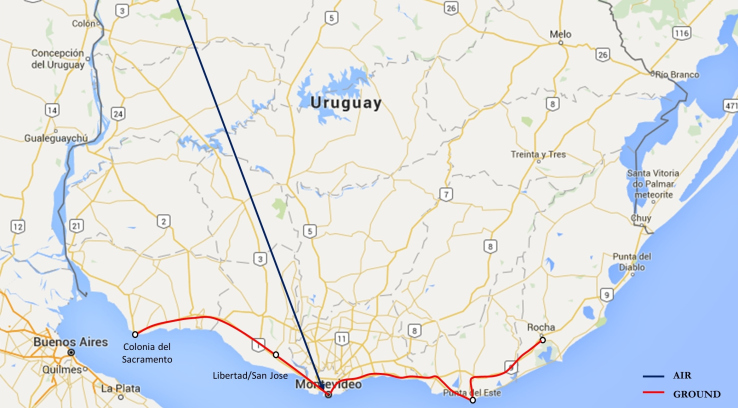 Contact Us for additional information about sample itineraries, pricing, and package details.